[et_pb_section][et_pb_row][et_pb_column type="4_4″][et_pb_text]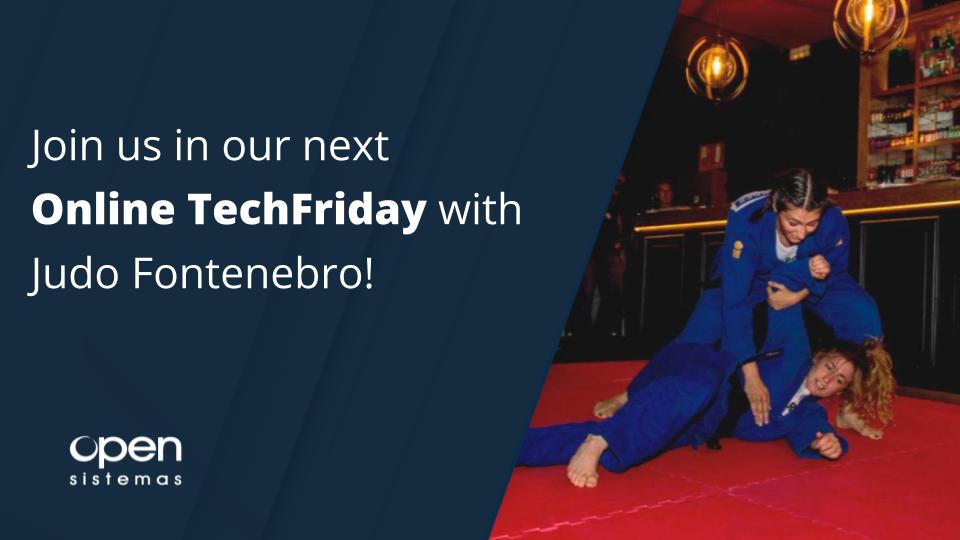 Join us for a new TechFriday online with José Manuel Martín, coach of the Fontenebro Judo club, and Marina Fernández, national judo coach of the Spanish Federation of Sports for the Blind, this Friday, January 28.
The Fontenebro Judo club is a sports entity that OpenSistemas has been sponsoring since 2018. As part of our social commitment, we support different sports initiatives and the promotion of health and sport is a key part of our company and our Corporate Social Responsibility.
It will be an online event open to the public presented by Luis Flores, CEO of OpenSistemas, at 2pm in Spain and 1pm in Ireland.
Don't miss it!
[/et_pb_text][/et_pb_column][/et_pb_row][/et_pb_section]