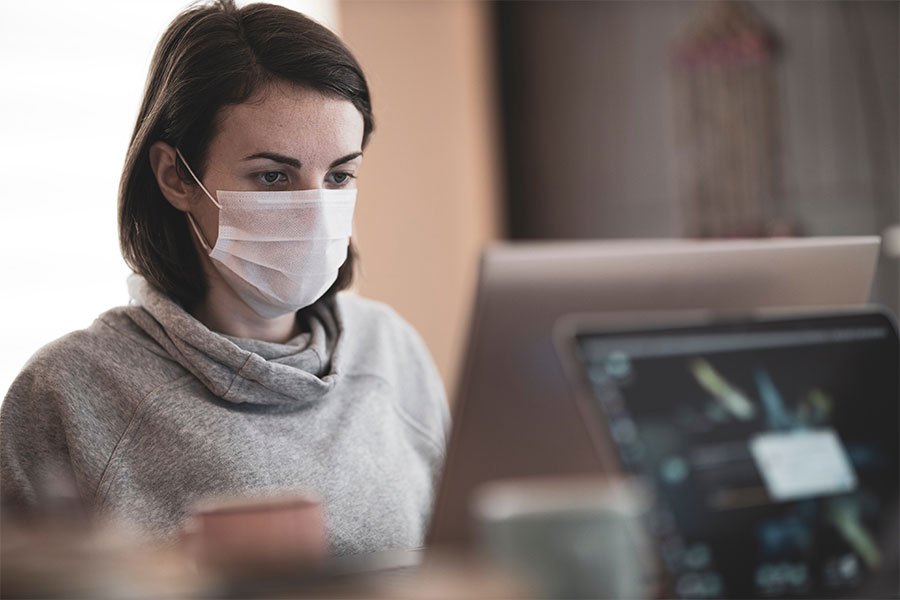 Artificial Intelligence, key for companies in the new normality
Spain is alreadly reopening almost its activities. However, in the "new normality" it will be far from the normality we knew until now: there will no longer be mass meetings, entertainment venues, shows, etc.
Health prevention will be the new norm. However, everything will depend on the number of new cases in each municipality. What was considered "normal" a few months ago will definitely change a lot in the coming months.
Technology to minimize human contact
The truth is that technology that allows minimizing human contact, from now on, will be the norm. Customer service that uses artificial intelligence, chatbots, robots that carry out the purchases you make, etc.
An example is the pilot program that Rappi is implementing in Colombia. In this case, these are small autonomous vehicles that travel short distances between restaurants and make deliveries to your door. This robot works under the same principles as a rover, which travels around the moon or Mars.
The truth is that over the last few weeks, online commerce has grown exponentially, consolidating itself as a new way of shopping.
A study carried out in more than 23 thousand companies worldwide by Zendesk indicates that today chatbots are a first need for customer service.
Not in vain, from the end of February to the last week of April, Answer Bot solutions grew more than 90 percent. However, this kind of solutions are not limited to smartphones, in China some robots already offer basic information to travelers, avoiding having to interact with other people.
At Shenzhen International Airport, this technology is used not only to answer passengers' questions, but also has its application in armed police who help with surveillance tasks.
Artificial intelligence is here to stay
Without a doubt, artificial intelligence is beginning to reach the everyday, an example of this is the Boston Dynamics robot dog that can do police dog, sheepdog or even carry grocery shopping.
Robodog K9 has been successfully tested in the United States, New Zealand and Thailand. In Spain, where confinement has also been relaxed, some restaurants use robotic arms that serve beer to customers, without the need for contact with another human.
In Japan, it has been increasingly common to see androids delivering food in sushi restaurants or cafeterias for some time now, allowing for greater control of health in the service sector. However, it should be noted that these machines are still remotely controlled by humans.
All this proliferation of artificial intelligence in activities traditionally carried out by humans is not going to mean that there is less work and/or income.
Artificial intelligence is not intended to reduce jobs
With automation and machine learning, you are not really trying to replace people, but rather to eliminate hard work by being able to concentrate on the more complex problems.
That is precisely where humans are still better than machines: humans have empathy. That is, we have patience, kindness and a spirit of collaboration to identify and solve sensitive issues.
On the other hand, people still rely more on another human being.