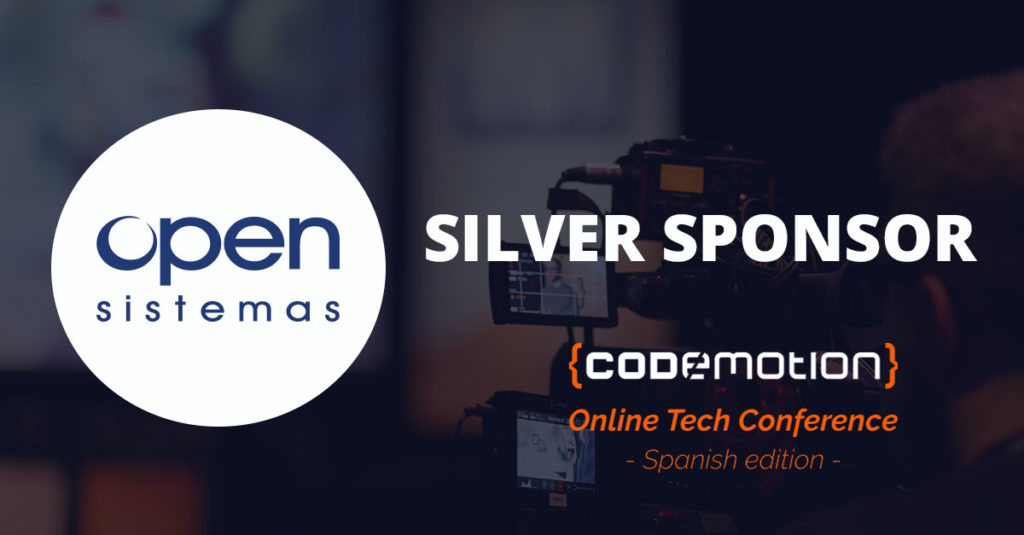 Our first Codemotion and from home
OpenSistemas participated today in the first day of Codemotion 2020 as a Silver sponsor. We veterans of the IT world know that Codemotion is synonymous with quality. No wonder: this edition has three tracks that will cover topics as diverse as chatbot, design thinking, deep fakes, augmented reality and quantum technologies.
The Codemotion challenge in 2020
However, this year Codemotion was faced with a challenge: how to set up an event in the days of the Covid-19? The organizers were clear: in order to be held safely, it would have to be online. But broadcasting the talks live was only the first step. After all, the beauty of this type of conference is the social part: the opportunity to talk to the speaker after the workshop, the serendipity of the coffee queue, the magic of an improvised conversation…
To preserve this, Codemotion has made things easy. Besides having the typical official hashtag on Twitter (this year #CodemotionConf_ES), they have created a Discord server where you can comment on the live talks, do Q&A sessions and, of course, meet the sponsors. Thanks to these initiatives, they have managed to preserve that community and camaraderie that makes the IT sector so special.