Reducing carbon footprint, pollution, greenhouse gases or the net zero target are on everyone's lips, but what is really happening and what are companies doing both in the UK and around the world to fight for our planet, in this article we tell you the most important things you need to know.
What is carbon footprint?
The carbon footprint meaning: is the total amount of greenhouse gasses (including carbon dioxide and methane) that are generated by our actions. In the case of a company, it is the result of all its activities.
As you know, greenhouse gas emissions from human activities strengthen the greenhouse effect, the root cause of climate change. So the need to, reduce them to the maximum is obvious. You can learn some of the proven facts caused by climate change on this page.
The origin of the term carbon footprint can be traced back to an advertising campaign by the oil company British Petroleum in the 2000s. This campaign emphasised the company's theory that climate change was less about industry and more about people and their lifestyles.
With this approach, the company decided to create a carbon footprint calculator for individuals, which was a success, to test the impact of people's daily activities.
The origin of the term
The term was a success and since then many companies and organisations have developed and created carbon footprint calculators and it has been used as a term to quantify the pollution of businesses and individuals.
Although the initial approach has been criticised by many experts because it doesn"t take into account the large impact of industry on pollution, the term has become a standard in the fight for the environment and against greenhouse gases emissions.
Moreover, the ultimate goal in the fight for the environment has evolved from reducing our emissions, to becoming carbon neutral.
This video shows us a small explanation about the carbon footprint
If you want to go deeper into the subject as well as continue reading, we recommend that you listen to one of the following podcasts that talk about the topic
What causes emissions?
The sources of greenhouse gases are many and include virtually every type of industrial and human activity. Reducing the carbon footprint is impossible if we don't know where it all comes from
All gas and electricity used to run lights, office equipment, household appliances or machinery.
waste combustion in recycling and energy plants.
Operation of wastewater treatment plants.
All waste generated and in particular non-recycled waste.
The combination of petrol or diesel vehicles for the provision of services and the transport of employees and materials.
Global actions that have been taken to reduce atmospheric emissions
As a result of the global environmental problems, numerous governmental and institutional initiatives have emerged in the last years, concerned about the future of the planet.
Their aim is still to look for solutions with the maximum number of countries possible.
Globally, these are the most important international agreements:
> The Kyoto Protocol (1997) is an international protocol that aims to reduce GHG emissions.
> The Paris Agreement (2015): presents an action plan to limit the increase in global warming.
> Agenda 2030: launched by the UN General Assembly, it sets out 17 sustainable development goals. "This Agenda is a plan of action for people, planet and prosperity. It also seeks to strengthen universal peace in larger freedom. We recognise that eradicating poverty in all its forms and dimensions, including extreme poverty, is the greatest global challenge and an indispensable requirement for sustainable development"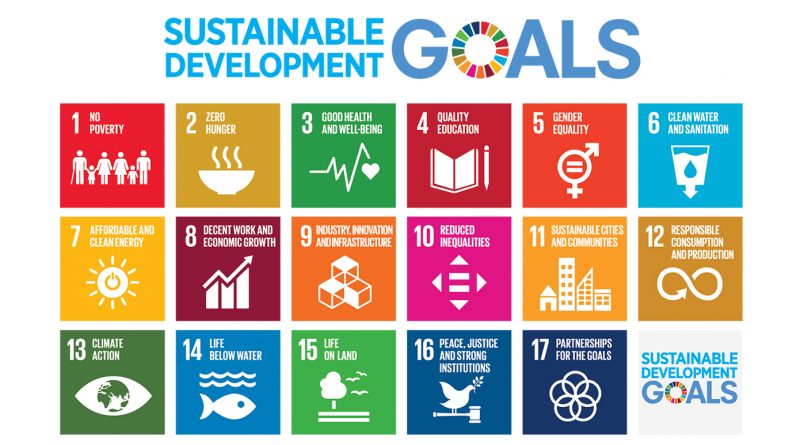 What can Individual do? Carbon footprint calculator
Reducing the carbon footprint is everyone's responsibility so it is vital that we all do our bit by being aware of it. As an individual, you can calculate the carbon footprint derived from your use of daily services. There are several free carbon footprint calculators UK.
The nature Conservancy calculator
Global Footprint Network calculator
wwf carbon footprint Calculator
With it you can answer the question: What is my carbon footprint?
For companies, there are also a large number of projects dedicated to calculating and helping to reduce emissions to the point of becoming carbon neutral. It's not as simple to calculate as for individuals, so you might need the help of third parties like neuroons to correctly account for your carbon.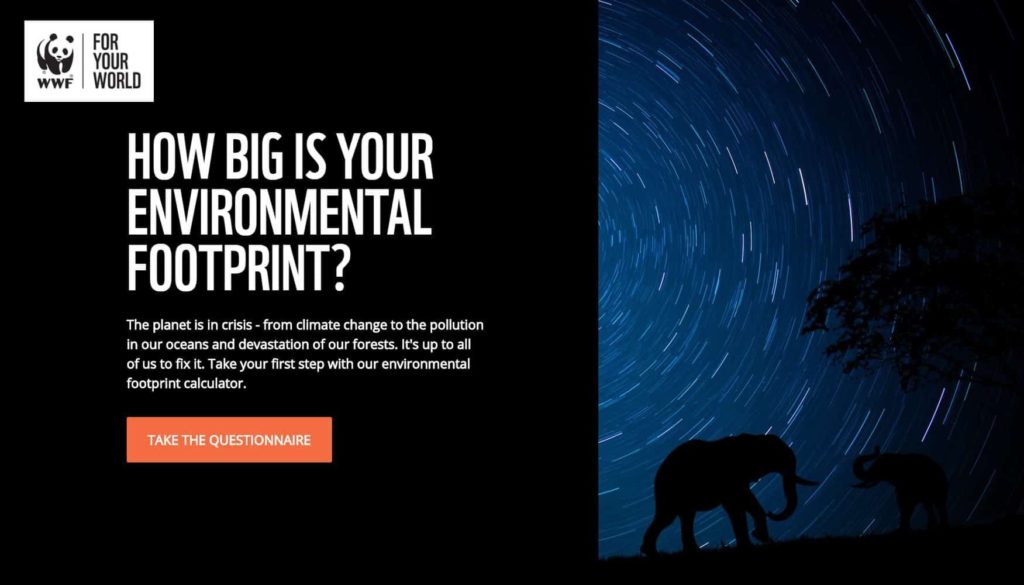 Carbon neutral, net zero… What does all this mean? Different ways to name the journey towards decarbonisation
Very easy: According to the European Parliament, carbon neutral is a company, process, or product, that fully balances, out the carbon emissions it produces, through carbon offsetting processes.
The Net zero concept is the simplified name for Net zero carbon, thus, carbon emissions fully offset.
Net zero targets set a commitment to, firstly reduce greenhouse gas emissions as much as possible, and, secondly, neutralise residual emissions.
Getting to net zero means we can still produce some emissions, as long as they are offset by processes that reduce greenhouse gases already in the atmosphere. For example, these could be things like growing new forests, or drawdown technologies like direct capturing of air dioxide.
However, to avoid a climate catastrophe, new emissions of greenhouse gas must be as low as possible.
In other words, we need to get as close as possible to a real zero from the base of the production, and only rely on offsetting when it is absolutely necessary.
It is not a choice it is a necessity
Carbon neutrality sounds so good it seems to be achievable just on paper, but the reality is that many companies are already joining the cause and implementing huge strategic inner changes to bring net zero to reality.
Initiatives reducing carbon footprint in the UK
Across the country, UK companies are moving to get to net zero so here are some examples
Sky
Sky has 23 million subscribers and more than 30,000 employees, since 2006 when it started its campaign to reduce its carbon footprint it has reduced its carbon emissions by 55%.
Since 2006 Sky has used its carbon neutral programme to engage internal teams and to align with external campaigns such as Rainforest Rescue and Ocean Rescue.
From 2019, Sky made all its original productions CarbonNeutral, including its hit show Chernobyl, using CarbonNeutral production certification and, in 2021, made its "Sky Glass" streaming TV a CarbonNeutral product
In addition to significantly reducing energy consumption, travel and water consumption, it has funded more than 30 environmental projects around the world.
Logitech
The software and hardware manufacturer began its journey towards carbon neutrality in 2018, when it started investing in renewable energy for its factories and off-setting processes.
By the end of 2019, Logitech made all of its gaming-related products carbon neutral, the first company to do so in this sector.
Logitech also has funded conservation and renewable energy projects around the world, including in countries such as China and Brazil.
In addition, Logitech has announced that its goal for 2030 is to achieve carbon neutrality.
Quorn
Quorn has focused its efforts on getting people to reduce meat consumption in communities by 50% by 2050, meat production is a major source of greenhouse gas production.
As for his own company, around 50% of its products are Carbon Trust certified. In addition, it uses recyclable packaging for 80% of its products and has reduced its emissions by 37% since 2012.
What is the Carbon Trust Standard? "The Carbon Trust Standard was a leading initiative to help organisations develop and communicate their leadership in carbon, water and waste management. Thanks to a rigorous third-party assessment, the clients received the expertise and knowledge to become climate leaders on their journey to Net Zero"
Tesco
Tesco has recently announced that it is committed to making its supply chain and products net zero by 2050.
The retailer also sets out Group-wide net zero target of 2035 for its own operations, in line with its UK ambition. In addition, Tesco will set out plans on how to cut emissions from all key emission sources and call to action to suppliers to work with Tesco to achieve this target.
But it is not only large companies that are involved in carbon footprinting, many medium-sized companies, cities and towns have taken action to reduce their carbon footprint.
If you want to replicate Tesco's model, we recommend you read this article.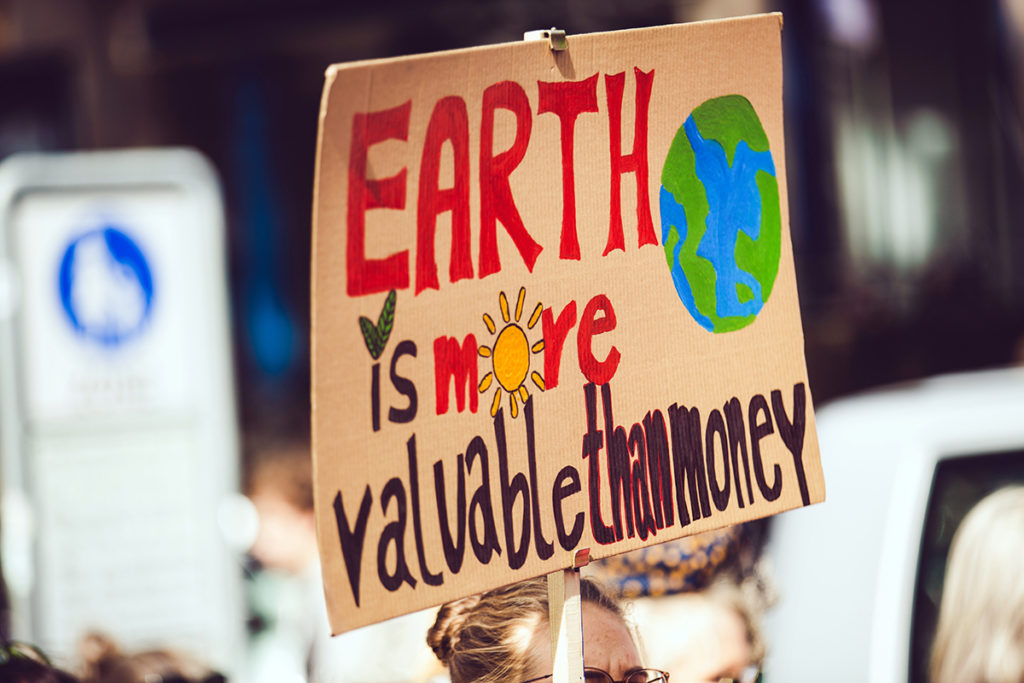 Two examples of local councils
Nottingham City Council:
Nottingham City Council has set a target of 2028 to reduce its carbon footprint and become a carbon neutral city. To achieve this, it has initiated numerous plans, such as investing in a fleet of hydrogen and biogas buses, installing an energy management and storage plant including solar panels and a large battery to store energy, and retrofitting the housing stock with clean and energy efficient heating systems.
Nottingham is the city with the closest date to becoming a neutral city.
Bristol City council:
Bristol is a leading example of commitment to the environment, was the first city in the UK to declare a climate emergency and has the lowest carbon footprint in the country.
The council has set itself the target of being carbon neutral by 2025 in all its activities, and as a city by 2030.
Initiatives reducing carbon footprint around the world
The reduction of the carbon footprint has become a goal for thousands of companies around the world, the commitment to the environment is growing, so we tell you here some of the most notable cases
Nestle
The globally distributed food giant has pledged to halve its emissions by 2030 and achieve net zero by 2050, while assuring that it will continue to grow globally, Reducing carbon footprint not an obstacle to further growth as a company.
Santander Bank
Santander Bank in this case, they themselves explain in this interesting video their objectives and plans to achieve Net Zero by 2050.
Microsoft
The giant company announced in 2020 that it aims to achieve an ambitious goal of becoming net zero by 2030. Among its most notable actions to achieve its objective, we can highlight the following in particular: it will invest $1 billion of its own capital into a new Climate Innovation Fund to accelerate the development of carbon reduction and removal technologies that will help Microsoft and the world go carbon negative. If you want more info on Microsoft's ambitious plan visit this link
Mercedes-Benz
This reputable vehicle brand announced its carbon neutrality by 2039. To achieve this, it claims it will do so by taking full account of all stages of the value chain: from technical development to raw material extraction, production, service life and recycling. It also says it is preparing to convert its fleet to all-electric cars by the end of the decade. From 2025, all newly launched vehicle architectures will be all-electric and customers will be able to choose an all-electric alternative. To achieve this goal, Mercedes-Benz is presenting a comprehensive plan that includes significantly accelerating R&D. In total, investments in battery electric vehicles between 2022 and 2030 will amount to more than 40 billion euros.
All these examples show us that there are many ways of reducing carbon footprint.
Some of the best carbon offset programs in UK
Offset programs are an actions intended to compensate for the emission of carbon dioxide into the atmosphere as a result of industrial or other human activity.
Trees for Life: trees for life is revitalizing wild forest in the Scottish Highlands, providing space for wildlife to flourish and communities to thrive.
Tree for cities: this is the only one at national and international level dedicated to planting trees in cities to improve the quality of life.
Forest Carbon: This project is part of a long term programme by the new owners of Lynbreck croft to restore woodland and biodiversity to overgrazed hillsides.
My carbon plan: My Carbon Plan is the only not-for-profit dedicated to creating carbon offset projects in the UK. Its aim is to enable and assist people and companies to reach carbon net-zero and help solve climate change.
Some of the best carbon offset programs around the world
Reducing the carbon footprint, fighting to safeguard our planet and minimising climate change are movements that know no borders. In this link you can find 101 initiatives of Spanish companies valued and awarded by experts in the field.
The International Chamber of Commerce (ICC) and the Exponential Roadmap Initiative, with the support of the United Nations Framework Convention on Climate Change (UNFCCC), have announced a new partnership to develop a global platform, the Exponential SME Race to Zero.
This platform will provide the ICC's network of 45 million small and medium-sized enterprises (SMEs) with specific climate action tools and the financial resources needed to set and achieve climate targets in line with the ambition of limiting global warming to 1.5°C.
Some examples of carbon offset initiatives
Offset carbon footprint is an option to contribute in another way to the reduction of the carbon footprint.
Ecosia is a search engine that donates 80% of profits to planting trees. Use the advertising revenue generated by your searches to plant trees where they are needed most. In addition, it is committed to transparency in order to generate trust, and therefore publishes monthly financial reports and receipts for the trees planted. In this way, it allows unreserved communication of the work they carry out.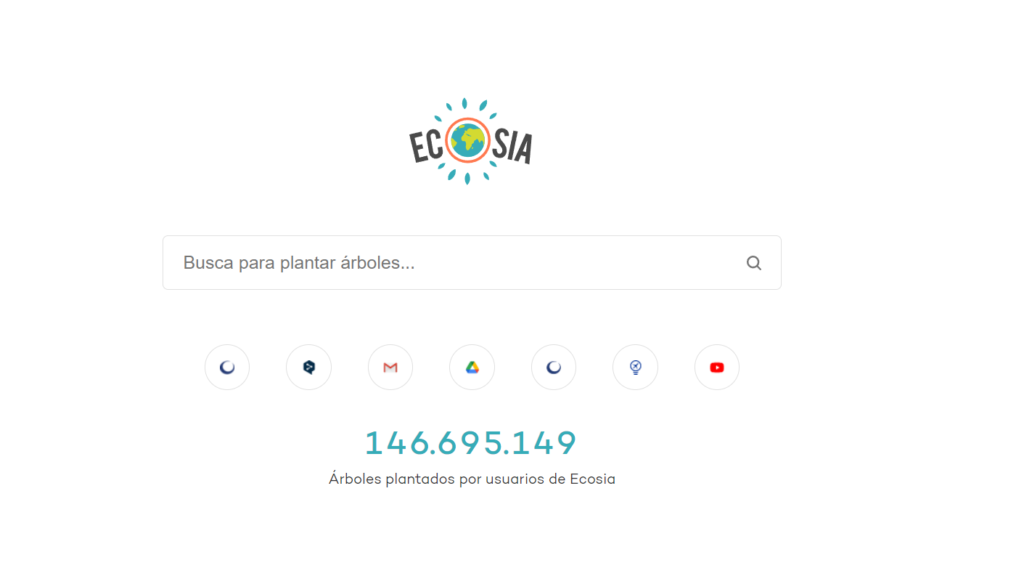 Kenya Reforestatión: With Carbon Footprint you can support local communities in the Great Rift Valley, Kenya. Through our tree planting programme you can help to offset CO2 emissions*, reduce poverty, provide wildlife habitats and create a brighter future for project team members including orphans and people living with HIV / AIDS
Negros Island Solar Power. The purpose of the project activity is to generate power using renewable solar energy and intended to provide daytime power to the grid throughout the year.The project activity is located on Negros Island, within the Cebu-Negros-Panay sub-grid of the Visayas electricity grid.
Hydropower for the habitat of mountain gorillas: offset project in Virunga National Park in the Democratic Republic of the Congo. Virunga National Park is home to some of the last mountain gorillas still alive in the world today. Six hundred rangers protect the area from thousands of armed militia, who exploit the region's natural resources, animals and, above all, wood used for charcoal trade.
Illegal charcoal made from trees in the Virunga National Park is, for many, their only energy source: 97 percent of the population in this region have no electricity in their home, and many lack basic infrastructure. If there is no alternative energy source to charcoal, this forest will be completely deforested in less than a decade, to solve it, offset carbon footprint project aims to build a 13.6 MW hydroelectric power plant capable of supplying electricity to more than 30,000 people.
Less plastic, more life
Stopping plastic waste from entering the oceans. The ocean stores a quarter of the carbon from the atmosphere and even 93 per cent of the heat from the greenhouse effect, making it an essential brake on climate change.However, warming, overfishing, harmful substances and waste are endangering this compensatory function.
Over 8 million tons of plastic waste end up in the sea every year. Developing countries often lack infrastructure for proper waste disposal. Stopping ocean plastic while improving the lives of those who are most affected – this is the approach taken by the Plastic Bank. In Haiti, Indonesia, Brazil and the Philippines, people collect plastic waste.
Innovation, new technologies and creativity for a better future
BioCarbon Engineering. Deforestation is one of the major consequences of human activity and trees are a very important source of greenhouse gas absorption, that is why BioCarbon Engineering aims to be the solution against deforestation and to protect humans against the risk of hydrogeological instability: they have the ability to plant new trees in the fastest and most efficient way by using drones.
Using an army of drones, space technology and artificial intelligence, this company claims that its drones will be able to plant 36,000 seeds every day in all kinds of areas, even the most inaccessible ones, which they will reach thanks to these little winged robots. This system is a highly original and effective innovation to combat deforestation of our planet.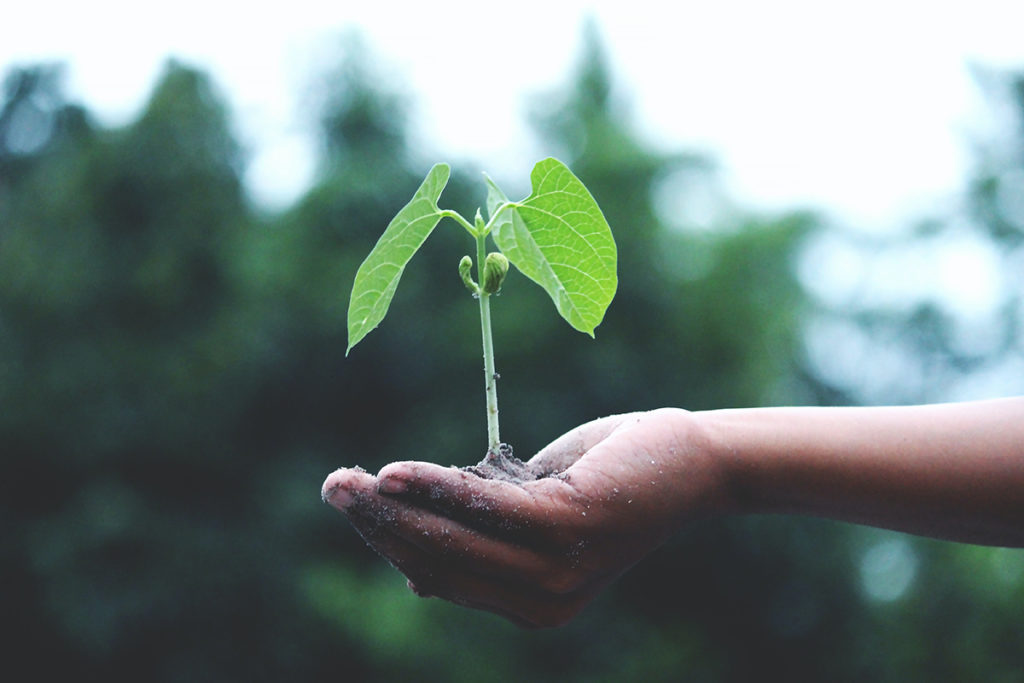 Competitive advantages of reducing your carbon footprint
Calculating your carbon footprint will allow, in addition to obtaining the data itself, to reflect on the points where action needs to be taken to reduce emissions.
The information should be included in carbon footprint reduction bread, that includes the measures to be implemented and the quantification of the estimated reductions they would entail.
Apart from this, there are HUGE pros of becoming a net zero company. Here are just some of them:
Talent attraction: environmentally conscious companies are much more attractive to young people, fresh out of university and with skills and motivations related to the net zero target.
Attracts investors: investors see organisations' green business transition initiatives as a positive development
Opportunities to reduce GHG emissions. Most of them will derive from the reduction of energy consumption and therefore economic savings will be obtained.
Identify new business opportunities. The work and process of decarbonisation can help emerge new ideas and business opportunities within the company.
Act sooner: this will give you the necessary knowledge and you will face difficulties before the rest which is always a competitive advantage, besides, the planet can't wait!
¡More customers!: due to public awareness there are a large number of customers who are willing to pay a higher price for products or services from companies that are committed to the environment. Or, at least, choosing the decarbonised one over the non-green one if given the same chances.
Lower costs: although many Net Zero initiatives may require high initial investments, moving to Net Zero can reduce production costs: lower energy bills, reduced travel expenses, reduced waste, etc.
How to limit your carbon footprint? Here's your cheat sheet
Understanding your carbon footprint can help limit the impact of your consumption on the environment. There are different online solutions to help you estimate your carbon footprint.
Small changes can make a big difference in the long run, for example when it comes to transportation, food, clothing, waste, etc.
Reducing your carbon footprint can seem complicated, so here is a complete guide to becoming a net zero company:
Some benefits of becoming a Net Zero
In conclusion, what are the benefits of being a net-zero company?
Increasing revenue: it is well documented how environmentally conscious brands attract more customers who are willing to pay more for an environmentally friendly product or service.
Becoming carbon-neutral will also provide a new opportunity to engage with your customers and community with a positive new directive.
As a carbon-neutral company, you will demonstrate to your employees, investors, and business community as a whole that you are planning for the future and voluntarily undertaking climate action.
What are you waiting for? Reducing the carbon footprint has become a global battle and we all have to take sides in it.