We have been awarded for our Intelligent Local Retail solution by the Spanish Contest for Technological Ideas for Retail (COMITEC), organized by the Secretary of State for Retail and Tourism, in collaboration with the Spanish Federation of Municipalities and Provinces (FEMP), as an idea aimed to provide technological solutions to urban commercial areas, collective commercial establishments and/or municipal markets.
Retail is facing new challenges but, at the same time, it can significantly improve its performance thanks to advanced data analysis based on real customer experience. Small details such as employee engagement and operational agility are critical to retention and loss prevention.
Intelligent Local Retail: Intelligent solutions for retail businesses
Within our AI specialization, we came up with an algorithm-based Smart Retail solution that help retailers increase sales conversions, track and analyze data, and gain insights for decision making. Starting from the concept of Smart Retail, which is aimed at retail and local businesses, the Intelligent Local Retail project is based on using sensors that add information to the point of sale and help plan the commercial operation.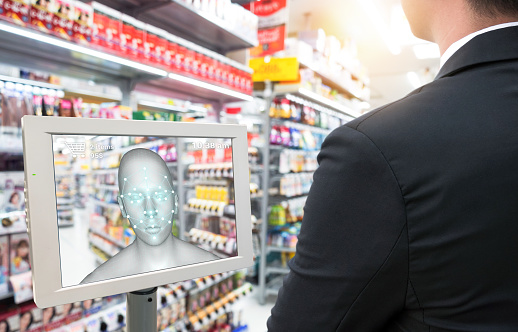 The Intelligent Local Retail project emerges as a way of implementing the Smart Retail concept to small businesses, which are often less digitalized. The solution aims to carry out the concepts of Smart Retail, which are already implemented at shopping centers and large distribution brands, to local businesses, who can't afford large investments in sensors and complex equipment.
Thus, Intelligent Local Retail offers retailers the tools that facilitate their journey towards digital transformation. A way to become more competitive especially towards new challenges and the rapid changes in consumer behavior.
The main objectives of this solution are:
To provide retail businesses with an app for data processing, which will be collected by cameras, sensors, etc.
Increase the competitiveness of businesses in the retail industry against large chains.
Connect customers with small businesses.
Promote the use of technological tools in small businesses.
"Artificial Intelligence has revolutionized retail and now retailers have to face great challenges. With our solution, we help businesses to modernize and to adapt to new consumer habits", says Luis Flores, CEO at OpenSistemas.
Thus, the modernization and digital transformation of the retail sector facilitates the adoption of new technological tools, their use by employees and the decision-making based on business data.