"My goodness, I've got myself into it!" That's what I thought when I realized I was going to have to represent OpenSistemas at Codemotion 2020.

When we were offered to sponsor Codemotion, the decision was easy. We knew from other editions that the organization was solid, that the level of the talks would be high, and that it would attract the best in the sector. Of course, we wanted to do our bit.
But of course, it is one thing to attend a conference and be present, and quite another to participate on behalf of your company.
And that's because in OpenSistemas we've always been about innovation. And if not, then tell that to the organisers of PyConEs 2019, who must have been thrilled when they saw us take out a children's pool and some inflatable penguins with which we set up a shooting contest worthy of the April Fair.
sponsor Codemotion
But in an Internet event, the rules are different. It's not enough to be at the stand, set up a kahoot, hand out a couple of anti-stress penguins and collect CVs as if there were no tomorrow.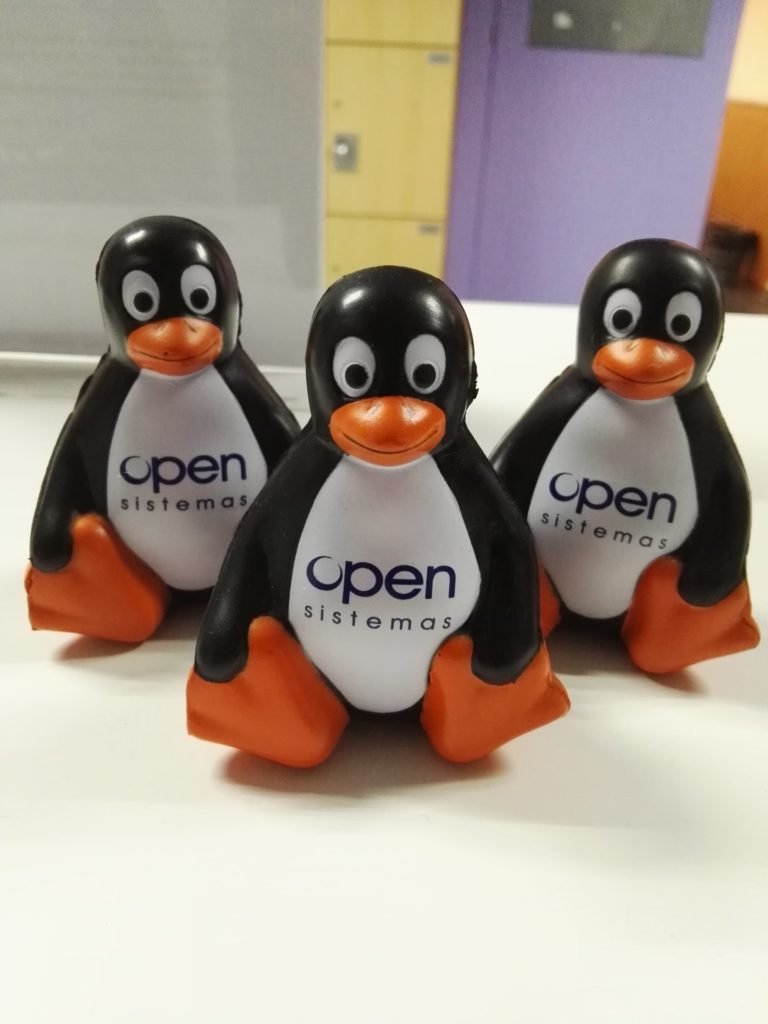 When the talks are streamed and the conversations are through Discord, how on earth do you get people's attention? Here I have to thank the organizers of Codemotion, who went out of their way to make the experience a success. Their questions served to break the ice. Thanks to them even the most shy people spoke.
Special mention should also be made of the Twitter community, which, with the hashtag #CodemotionConf_ES, made it possible to follow the talks.

But, above all, for me Codemotion 2020 will be the edition of the gifs.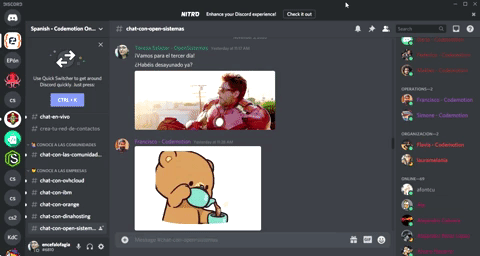 In an event where everyone was at home, the gifs crossed the distance that separated us. With them we had breakfast, danced and celebrated together. And so, with humour and optimism, we managed to preserve the magic of Codemotion.
See you next year!